Happy New Year | Our Year in Review
January 4, 2018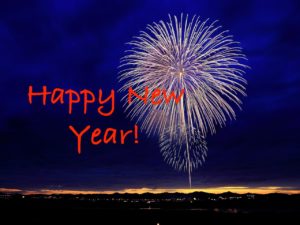 Happy New Year!
From all of us at Whitten Laser Eye, we wish you and your family a happy and healthy new year.  We are honored to be part of the Chevy Chase, Richmond and Charlotte Hall communities and thank you, our patients, for your trust and confidence in our eye care.
2017 was a very busy and exciting year and we expect the same for 2018.  Here are some of the highlights of 2017.
"Raindrop" for Near Vision Loss
Just over 1 year ago, we introduced the Raindrop Corneal Inlay for the correction of near vision loss due to presbyopia.  Dr. Jennifer Sokolosky was Washington D.C.'s very first patient to receive this "LASIK-like" procedure to correct presbyopia.
The Raindrop inlay is a microscopic inlay which is placed within the layers of the cornea to improve reading vision.  Similar to LASIK, a corneal flap is created before this tiny 2 mm transparent inlay is placed in the cornea.  The inlay creates a subtle change in the corneal surface, but significantly improves the vision in the non-dominant eye.
Dr. Whitten has performed more Raindrop procedures than anyone in the Country.   And has recently been named a Center of Excellence.  
As the areas most experienced vision correction center, we have performed the "Raindrop" procedure in hundreds of patients in the Washington, D.C., Richmond and Charlotte Hall areas.
The results have been outstanding.  Reading vision is restored almost instantaneously, with exceptional clarity of vision and with predictable and lasting results.  Raindrop can be performed alone, after LASIK or Cataract Surgery or in combination with LASIK.
LASIK | Vision Correction
The mainstay of vision correction continues to be LASIK.
We are able to offer LASIK and other vision correction procedures from one of the most experienced teams in the nation.  Not only has our own Dr. Whitten performed over 150,000 procedures, but our own staff has comparable experience (John Rogers, his assistant, actually has more experience!).  
Our experience is second to none and allows us to provide the exceptional care you deserve and to obtain the very best results possible for each of our patients.
LASIK patients continue to enjoy an exceptional "glasses free" lifestyle while playing sports, enjoying the outdoors, maintaining an active lifestyle or simply to see better.
Symfony IOL for Presbyopia/Cataract
The results for the Symfony IOL continue to be impressive.  The Symfony IOL was approved in 2016 for patients who have cataracts and who have presbyopia (near vision loss).   It is the only intraocular lens (IOL) with this type of FDA approval.
Unlike other intraocular lenses, the Symfony provides a continuous range of vision from reading to distance vision and all the points in between.
"Symfony" may be a great way to become "glasses free" if you have cataracts, are over age 40 and have presbyopia.
New Chevy Chase Office
Last summer we move to our new office located in the Barlow building in Chevy Chase, MD.  The transition was quite smooth and we thank all of our patients for withstanding all the changes as we moved to our new location.  We are no longer at the Massachusetts Ave. office.
Barlow Building
5454 Wisconsin Ave., NW
Suite 1030
Chevy Chase, MD 20815
Phone: 301-825-5755
Dr. Rose continues to provide comprehensive eye care and was ranked a "Top Doc" in 2017 by Washingtonian Magazine.  In addition to providing "Top Doc" care, she continues as a recognized authority on the diagnosis and treatment of dry eye.  She lectures nationally on the importance of recognizing dry eye especially in patients considering vision correction.
If you are interested in making an appointment with Dr. Rose or Dr. Whitten at any of our locations, please call or email us!
---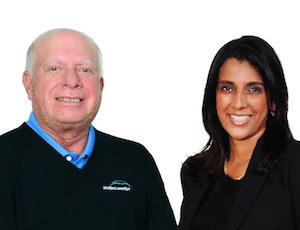 Shilpa Rose, M.D.
Vision Correction & Dry Eye Specialist
Mark Whitten, M.D.
Vision Correction Surgeon
LASIK, Cataract & Raindrop