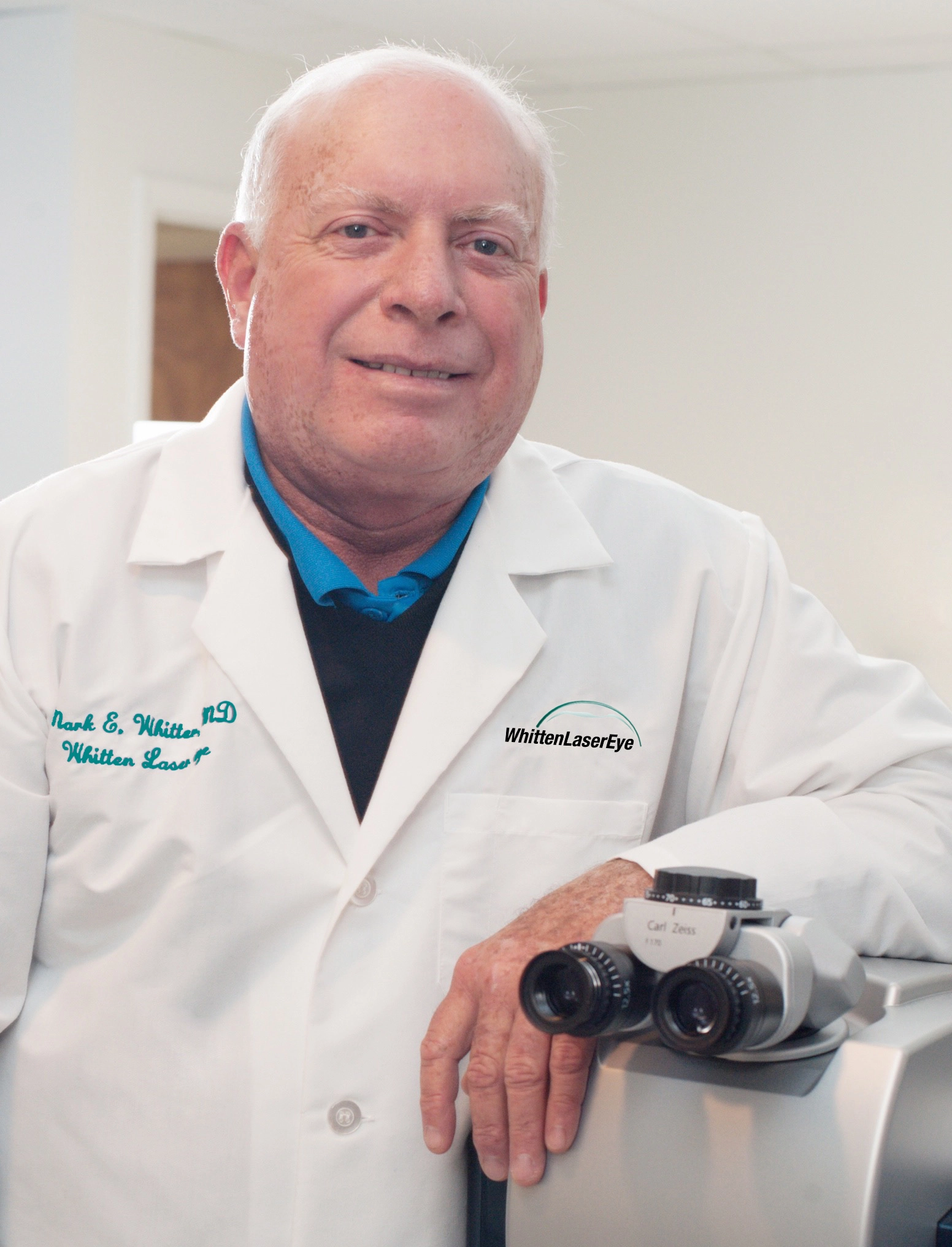 Dr. Mark Whitten, board-certified ophthalmologist, Medical Director of Whitten Laser Eye and Founding Partner of Vision Innovation Partners, is the most experienced LASIK surgeon in the Mid-Atlantic Region, with more than 40 years of ophthalmology experience in the Washington D.C. and Richmond, VA areas. He has performed over 200,000 laser vision correction procedures and earned a national reputation for excellence in eye care.
Dr. Whitten stays at the forefront of new technology to achieve the best vision results for his patients. While he has achieved recognition in his field and has earned many honors, his greatest satisfaction is improving vision every day. The highest compliment that Dr. Whitten receives is when his patients refer their family and friends.
More About Dr. Whitten
Dr. Whitten earned his undergraduate degree from the University of Virginia, his medical degree from the Medical College of Virginia and completed his residency at the Washington National Eye Center. Dr. Whitten went on to train new doctors in residency programs at Georgetown University and Washington Hospital Center. For more than ten years, Dr. Whitten served as the Regional Medical Director overseeing TLC Laser Eye Centers in Rockville, MD, Tysons Corner, VA, Reston, VA, Richmond, VA, and Pittsburg, PA.
Dr. Whitten was born and educated in Richmond, VA, built his world-class reputation in the Washington DC area, and currently resides in southern Maryland. He is proud to bring advanced vision care to all of these locations. In his free time, Dr. Whitten enjoys sailing, fishing, or perfecting his swing on the golf course.
Dr. Whitten was also just recently named as a 2023 Top Doctor by VA Top Docs!