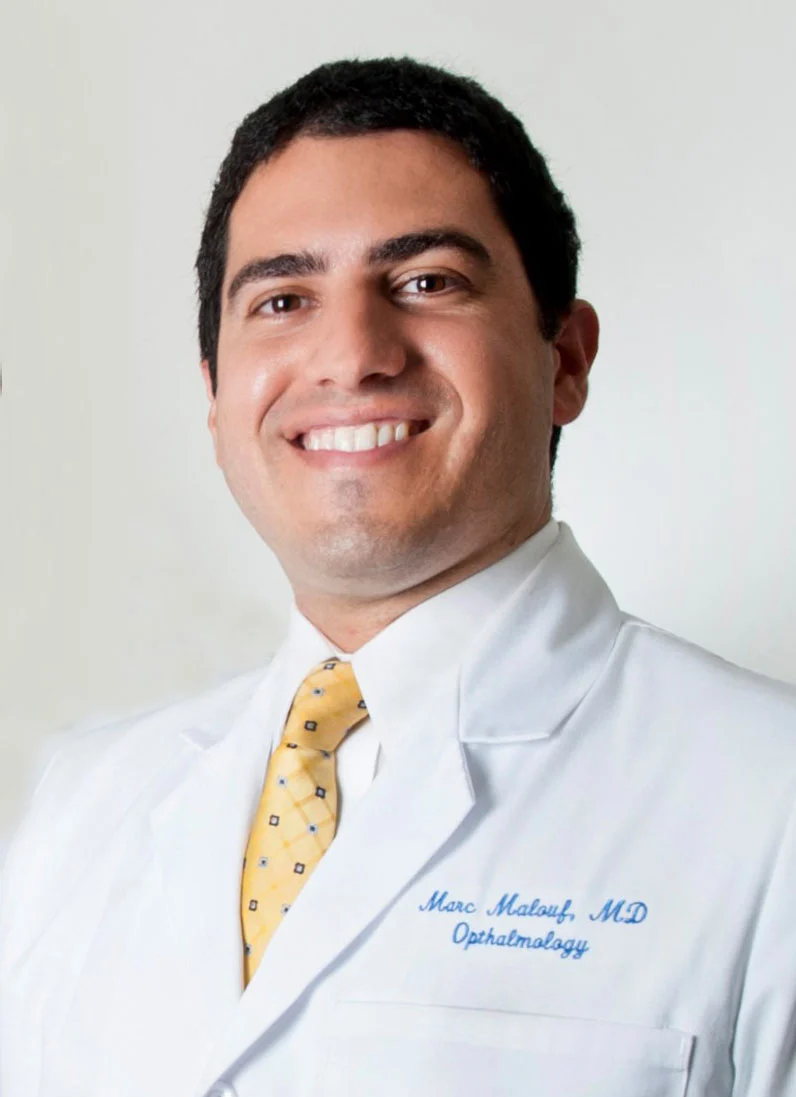 Dr. Marc Malouf, MD, is a board certified ophthalmologist at Whitten Laser Eye, who has taken on some of the area's toughest cases and performed thousands of cataract and glaucoma surgeries. In addition to his expertise in complex, high-risk cataract surgery, he has a special interest in laser-assisted cataract surgery, laser vision correction, and minimally invasive glaucoma surgery. His stellar reputation amongst his peers earned him a "Top Doctor" designation by Northern Virginia Magazine in 2021 and 2022. Dr. Malouf sees patients in our Charlotte Hall location.
After receiving his undergraduate degree from Georgetown University, Dr. Marc Malouf earned his MD from George Washington University, followed by an internship in general surgery at Virginia Commonwealth University Medical Center in Richmond, VA. He then completed his ophthalmology residency at the University of Maryland Medical Center, where he gained extensive experience in traumatic eye injuries, glaucoma, cataract surgeries, and was involved in multiple research projects and medical journal publications. He has also served as a principle investigator on a clinical trial working to develop a new treatment for dry eyes.
Dr. Malouf is board certified by the American Board of Ophthalmology and is a member of the American Academy of Ophthalmology, American Society of Cataract and Refractive Surgeons, Maryland Society of Eye Physicians and Surgeons, Maryland State Medical Society, Virginia Society of Eye Physicians and Surgeons, and the Virginia State Medical Society.
When not working, Dr. Malouf enjoys traveling to both domestic and international destinations, especially where he can experience new cultures and cuisines.