Whitten Laser Eye and TGR Foundation Celebrate!
August 13, 2019
Join us in Celebrating the 20th Anniversary of Tiger Woods' LASIK Procedure With Dr. Mark Whitten!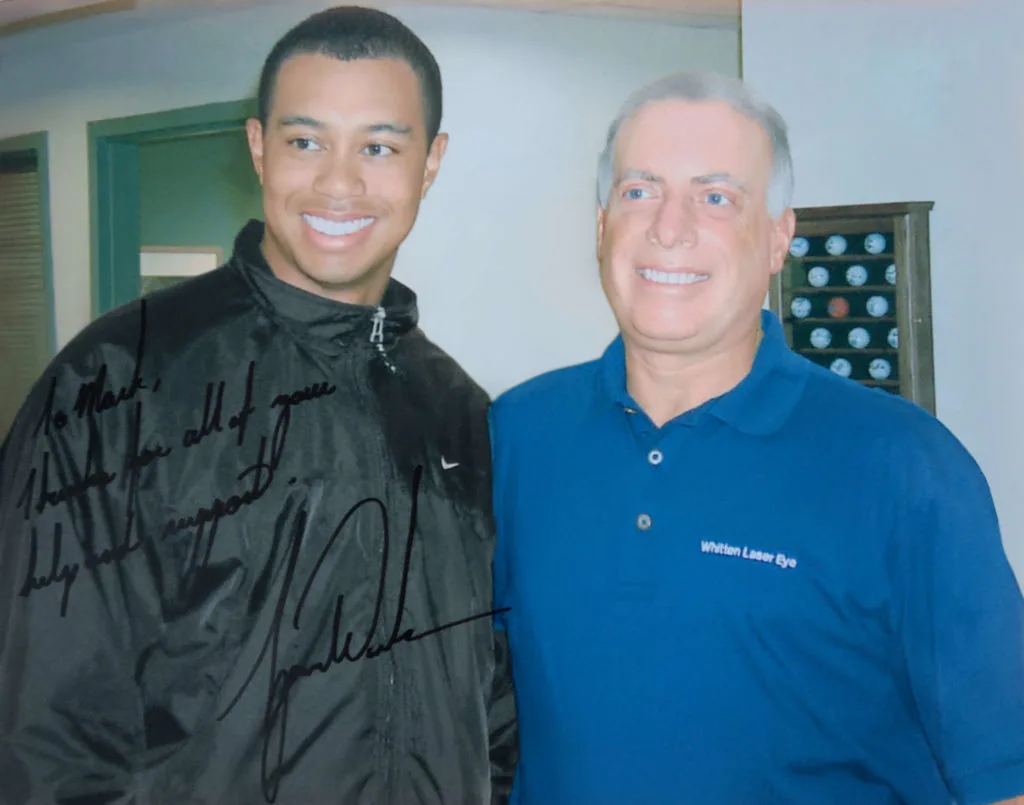 It's hard to believe, but this September marks the 20th anniversary of Tiger Woods' LASIK procedure with Dr. Mark Whitten of Whitten Laser Eye. Tiger's trust in Dr. Whitten not only resulted in a successful vision outcome, but sparked widespread recognition of the benefits of LASIK for patients around the nation. Following his surgery, which came just weeks following his 1999 PGA Championship victory, Tiger went on to win 13 major championships.
So, we are inviting you to celebrate with us!
This August and September, you may choose to have $500 of the cost of your LASIK procedure donated to benefit TGR Foundation. Founded in 1996 by Tiger Woods and his parents, Earl and Tida, TGR Foundation provides award-winning STEM education, college and career exploration opportunities, and college scholarships for underrepresented youth across the country.
This August and September, all patients having LASIK at any of Whitten Laser Eye's three locations – in Chevy Chase and Charlotte Hall, Maryland, and Richmond, Virginia – may elect to have $500 of their patient fee donated, in their name, to TGR Foundation. Because donations will be made in the names of participating patients, they may be considered charitable donations for tax itemization purposes. *
To take part in this extraordinary giving opportunity – a win-win for your vision and TGR Foundation – just have LASIK during August or September 2019 or schedule your procedure by September 30, 2019.
Call (301-825-5755) today to schedule a free consultation or book your appointment online.
Please select the location where you'd like to be seen:
Richmond Charlotte Hall Chevy Chase
*Please consult with your tax professional regarding your individual situation.