What is a Comprehensive Ophthalmologist?
November 28, 2017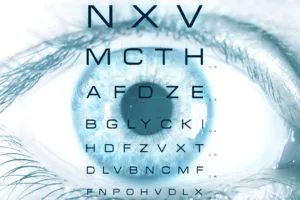 Have an eye problem?  See a comprehensive ophthalmologist.
Dr. Shilpa Rose is a comprehensive ophthalmologist at Whitten Laser Eye.  A comprehensive ophthalmologist provides primary care for all diseases and conditions of the eye and around the eye.
Dr. Rose consults on all of our patients at our Chevy Chase, Richmond and Charlotte Hall offices who require her comprehensive talents.
Comprehensive Ophthalmologist
As a comprehensive ophthalmologist, Dr. Rose is trained and experienced in the diagnosis and management of a wide range of ophthalmic conditions, such as:
Cataracts
Contact Lenses
Glaucoma
Diabetic Retinopathy
Macular Degeneration
Flashes/Floaters
Refraction
Routine Eye Exams
Dry Eye Specialist
In addition to comprehensive ophthalmology, Dr. Rose is an expert on the diagnosis and treatment of dry eye.  She lectures nationally and consults with other physicians stressing the importance of the proper treatment of dry eye prior to anticipated vision correct procedures to include:
LASIK
Raindrop Near Vision Inlay
Cataract Surgery
Symfony IOL and other Premium IOLs
Undiagnosed dry eye or improperly treated dry eye can affect the results of any vision correction procedure.  Dr. Rose uses the most advanced diagnostic and therapeutic systems, including LipiScan and LipiFlow for our dry eye patients.
The corneal surface is responsible for most of the focusing power of they eye.  Any condition which affects the corneal surface, such as dry eye, can alter preoperative measurements and lead to disappointing visual results.
The Whitten Laser Eye Team
We take a team approach at Whitten Laser Eye.
Combining the comprehensive expertise of Dr. Rose with the surgical skills of Dr. Mark Whitten, we offer a unique "concierge" approach to eye care which allows us to provide an exceptional level of eye care to all of our patients.
If you are interested in making an appointment with Dr. Rose at any of our locations, please call or email us!
---
Shilpa Rose, M.D.
Vision Correction & Dry Eye Specialist
Mark Whitten, M.D.
Vision Correction Surgeon
LASIK, Cataract & Raindrop
The material contained on this site is for informational purposes only and is not intended to be a substitute for professional medical advice, diagnosis, or treatment. Always seek the advice of your physician or other qualified health care provider. 
These are surgical procedures and results may vary. While infrequent, complications can occur. Before your procedure, you will read an Informed Consent document which discusses potential complications and risks. Dr. Whitten will thoroughly review this information with you and answer your questions.