Shilpa Rose, M.D. | WUSA 9 | What Eclipse Protection Would Doctors Wear?
August 20, 2017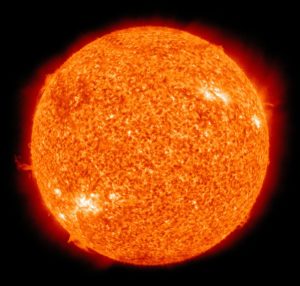 Shilpa Rose, M.D., as she appeared on WUSA 9, gives advice on how to safely view the upcoming solar eclipse of the sun.
A solar eclipse of the sun is a very uncommon event in North America.  The last total eclipse of the sun in the United States was in 1918 when the path of totality traveled from Washington to Florida.
Are you protecting your vision from the sun?  Use proper ISO filters to prevent damage to your retina.  Non-ISO filters offer no protection.
"Double Up" --- Doesn't Work
Disposable sunglasses, high end "Prada" lenses or glasses prescribed from your doctor after having cataract surgery or LASIK do not offer any protection from the harmful UV light rays of the sun.  Even "doubling or tripling up" with these sunglasses offer no protection.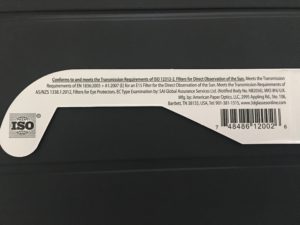 ISO filters (specifically ISO 12312-2) are thousands of times stronger than the darkest sunglasses.  Even with the proper ISO filters, it is wisest to view the sun for less than a minute to insure protection.
Proper ISO filters or "eclipse glasses" should have the ISO certification stamped on the glasses.  Dr. Rose warns about the availability of "fake" eclipse glasses and recommends that "eclipse glasses" and solar viewers be purchased only from reputable sources known to supply ISO certified filters.
Kitchen Colander Safer than Prada and Ray-Ban
Use a kitchen colander or a pinhole camera to safely watch the solar eclipse "indirectly."  As Dr. Rose demonstrates in the WUSA 9 video, use an indirect device and correctly position yourself so your back is facing the sun.
Using these indirect methods avoids the sun's direct light rays and, hence, any possible damage to the retina.  Solar retinopathy is caused by looking directly at the sun or eclipse.  Solar retinopathy causes permanent loss of vision.  There is no cure or treatment.
Those most prone to solar retinopathy are viewers experiencing the eclipse outside the path of totality.  The only safe time to view the sun is when the moon COMPLETELY blocks the sun as will occur only in the path of totality.  Just before the total eclipse and just after the eclipse presents danger, too.
The total eclipse of the sun is a "once in a lifetime" event and Whitten Laser Eye shares this information with you to make sure you protect your eyes as you watch this astronomical wonder.
Protect and maintain the health of your eyes at all times!
More on the Solar Eclipse from Whitten Laser Eye
Solar Eclipse Can Blind | Protect Your Eyes and Vision
Dr. Rose (Fox 5 News): View Eclipse Only with Proper Protection
Kids at Greatest Risk | Signs Symptoms of  Solar Retinopathy (WTOP - Kristi King)
If you are interested in scheduling a consultation for laser vision correction or a routine examination, please call us (301.825.5755).  My team and I look forward to meeting you.
---
Mark Whitten, M.D.
Vision Correction Surgeon
LASIK, Cataract & Raindrop
Shilpa Rose, M.D.
Vision Correction & Dry Eye Specialist
The material contained on this site is for informational purposes only and is not intended to be a substitute for professional medical advice, diagnosis, or treatment. Always seek the advice of your physician or other qualified health care provider. 
These are surgical procedures and results may vary. While infrequent, complications can occur. Before your procedure, you will read an Informed Consent document which discusses potential complications and risks. Dr. Whitten will thoroughly review this information with you and answer your questions.