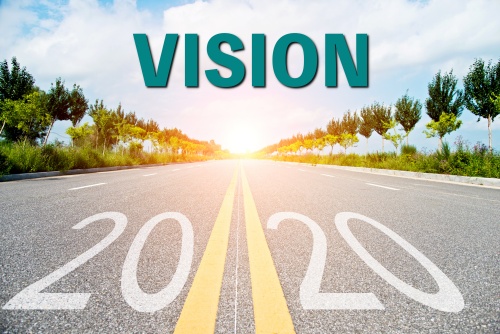 2020 is the year to focus on your eye health and our focus is on you. Starting in June, we are going to select one lucky person each remaining month in 2020 to receive bi-lateral LASIK for $2,020 total*! All you need to do is schedule an appointment online for a FREE LASIK consultation or mention the "Vision 2020 Promotion" when you call 301-895-2020 (Charlotte Hall), 301-825-5755 (Chevy Chase) or 804-527-1963 (Richmond) to schedule your consultation. On our scheduling form, we also ask that you tell us a little about yourself and why you are interested in LASIK! If you are eligible for LASIK and schedule your procedure with us, you will be entered to win our special 2020 pricing.
*Beginning June 2020, one winner will be selected each month in 2020. Winners will be notified directly by Whitten Laser Eye. Winner must be eligible for LASIK in order to take advantage of pricing. Eligibility will be determined at FREE LASIK consultation. If eligible, LASIK procedure must be scheduled during the 2020 calendar year. No previous surgeries will be eligible. Non-transferrable.
Stay tuned throughout the year for additional great promotions and information about how to maintain the best possible vision. Be sure to follow us on Facebook to stay informed and turn 2020 into Vision 20/20!